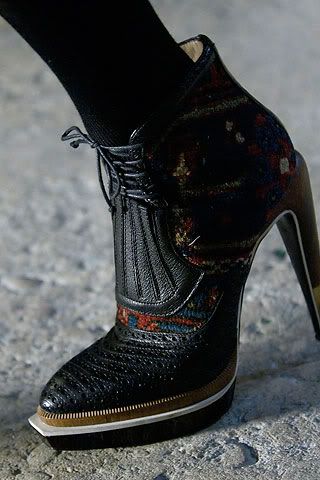 Oh Proenza Schouler shoe beauty,

Let me say you are no cutie.

You could be called a mythical creature

For you have no normal feature

But I am in love with you

Im afraid it's so true.

When will you be on my feet?

Well thats got me beat.

Perhaps one day,

When all hope has flown away,

You will be in some dark dusty corner

Placed in shadows like some bench warmer

And you will be there for me,

Like a welcoming cup of tea

And we shall sail the seven seas together

Despite any raging ocean weather
And we shall be freakin happy

No matter how sappy

Cause this is my ode

Served a la mode

To your museum-worthy design.

My gosh, you are oh so fine.

Source: The Stylish Wanderer